This is for dog owners who want CONFIDENCE to train their dog in the BEST way possible……
★ Be imbued with confidence and belief in your ability to nourish your dog as a owner, parent and guardian
★ Delve deeper into training for your lifestyle, not just that way that everyone says a dog should be trained (who wants a robot dog?!)
★ Enjoy and savour your training, instead of feeling frustrated and confused
★ Avoid the naysayers who underestimate you and are first to criticise and confuse you
★ Knowledge that you are using the very best techniques and training for the most ethical - and yet speedy and effective - results with your dog
★Grow your handling skills and be guided by someone who really cares about you and your dog ♡
Some of the best dog owners have all the right qualities and intentions but they struggle in finding the help they need.
You might have tried weekly sessions in a class - where you might have struggled to take in all the detail whilst coping with your pup.
At best, classes can be small, intimate, and well organised - but there is still so much MORE that can be learnt. At worst, they can be hectic, chaotic, and completely the wrong environment for you and your dog.

Or, you might have private training but felt overwhelmed with all the information the trainer was trying to impart onto you - and your dog behaved liked an angel for them, but turned straight back to normal 'devil mode' once they left. It may have been even more stressful, if you felt judged or ashamed, even when you were trying your best.
I have been there, experienced it - and I know the feeling!

Luckily for you, the Puppy Evolution Programme is here to help in ALL different ways for those dog owners who desire something a little bit different.
For 8 weeks, you will have access to new content through our programme and hub - navigating through any hiccups along the way (teenagers!), and emerging with an adult, happy, dog that is tailored just to you.
You will come away with some real, in depth knowledge, such as:
♥︎ How to ensure your dog is in the best mental and physical state to LEARN
♥︎ How to train EFFECTIVELY – get your dog to do all the things that we expect from a well trained dog (like FOCUS and ATTENTION)
♥︎ Relationship building, which is one of the most important things you will EVER need to know about dogs
♥︎ BONUS: Have a go at Real Dog Yoga and get all the learning from our most recent workshop!
PLUS....

♥︎ Rapid Recallers - 8 week Come when Called course, worth £37
♥︎ Trick Training Masterclass - Learn amazing tricks like spin, twist, roll over, sit pretty, worth £127!
This programme is absolutely IDEAL for you if:
You're a first time dog owner and you are so keen to get it right – and want the ability to navigate if it goes wrong
You have completed a course or had previous training with me, and want to continue and advance your learning to a deeper level
You don't have access to good dog training where you live, and need something you can access anytime, anywhere
You want something different - you want to immerse yourself in finding out more, compared to the normal dog training that is offered by most people
AND
You have the time, and energy, and will to transform your pup into the perfect pet for your lifestyle.
You are positive, empathic, like to learn about new things and are open to thinking outside the box.
You want to think about training in the way they live your life - mindfully and ethically, and happily.
You enjoy having a coach and a mentor, and a community of like minded people.
(I'll be upfront – this is not for you if you are looking for any old quick fix; if you don't have the time and headspace to dedicate to implementing the plan; and if you think your way of doing things is the expert way.)
Remember…
You can stop at any time if you want to.
You can learn so much about your dog – and yourself.
You can be part of the new movement of owners who are determined to have the very best and will NOT be told 'it's just a dog'.
This is for you - and I can't wait for you to join us
Lauren x

Your Instructor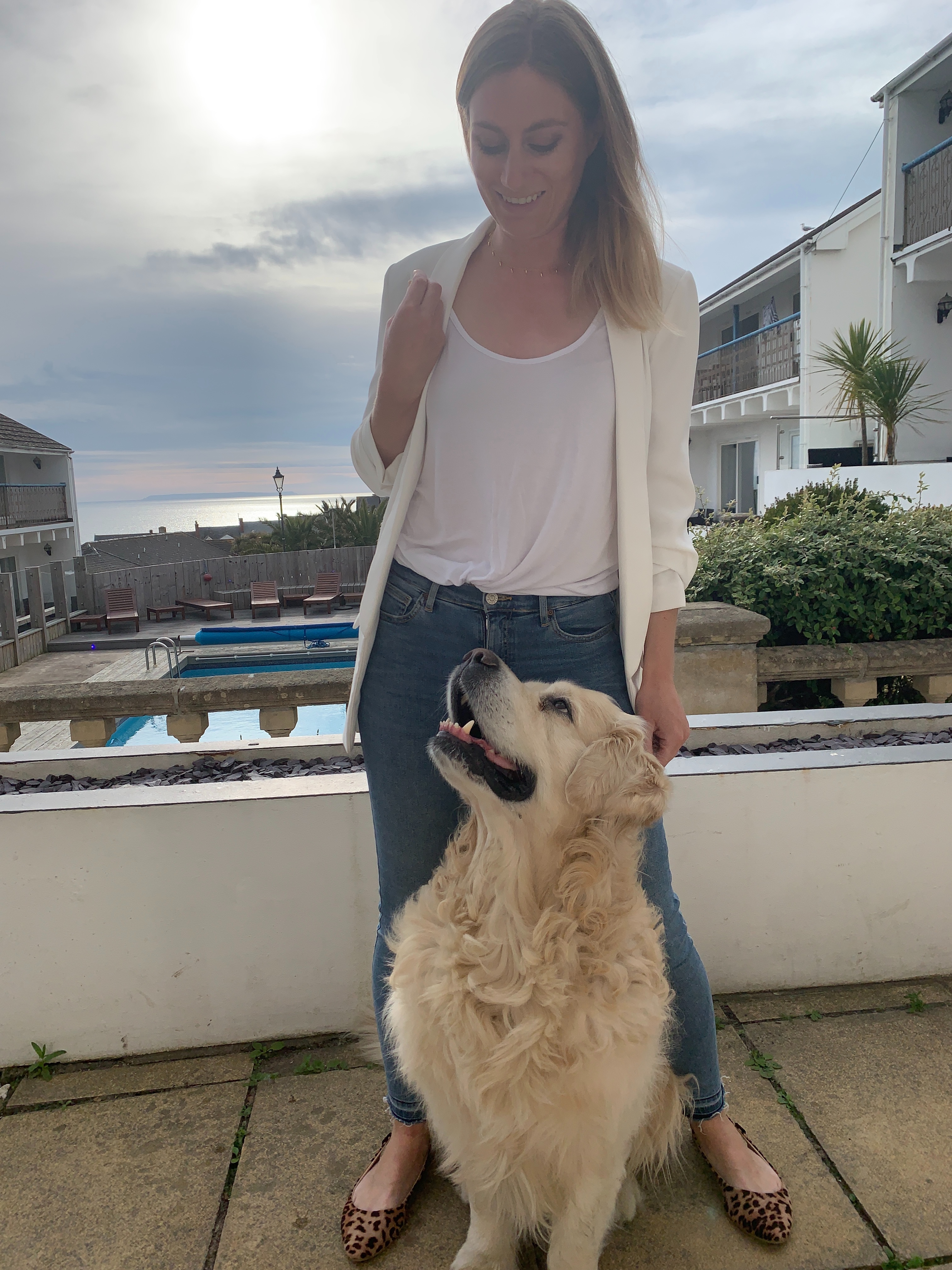 An Animal Behaviour and Training Council registered Clinical Animal Behaviourist and Animal Training Instructor
A Full Member of the Association of Pet Behaviour Counsellors
First Class degree in Animal Behaviour from the University of Exeter
Puppy Specialist - Qualified Puppy School Tutor and Speaker
Certified Real Dog Yoga Instructor
12 years experience learning about, working with, and training various animals
Course Curriculum
Welcome!
Available in days
days after you enroll
Your Dog's Wellness Plan
Available in days
days after you enroll
Diet
Available in days
days after you enroll
Courses Included with Purchase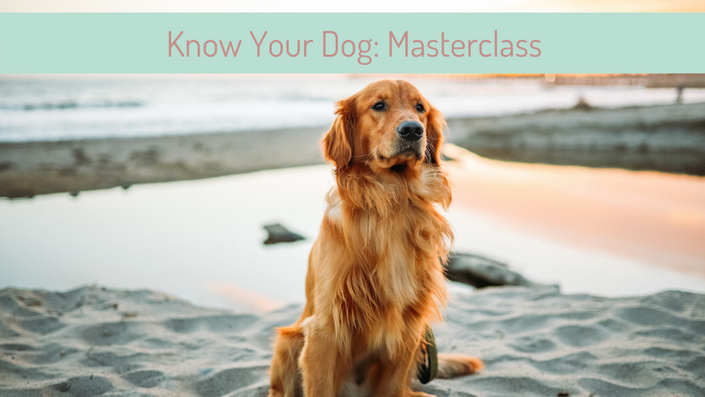 Know Your Dog: Masterclass
Love your dog but need some help? ♥︎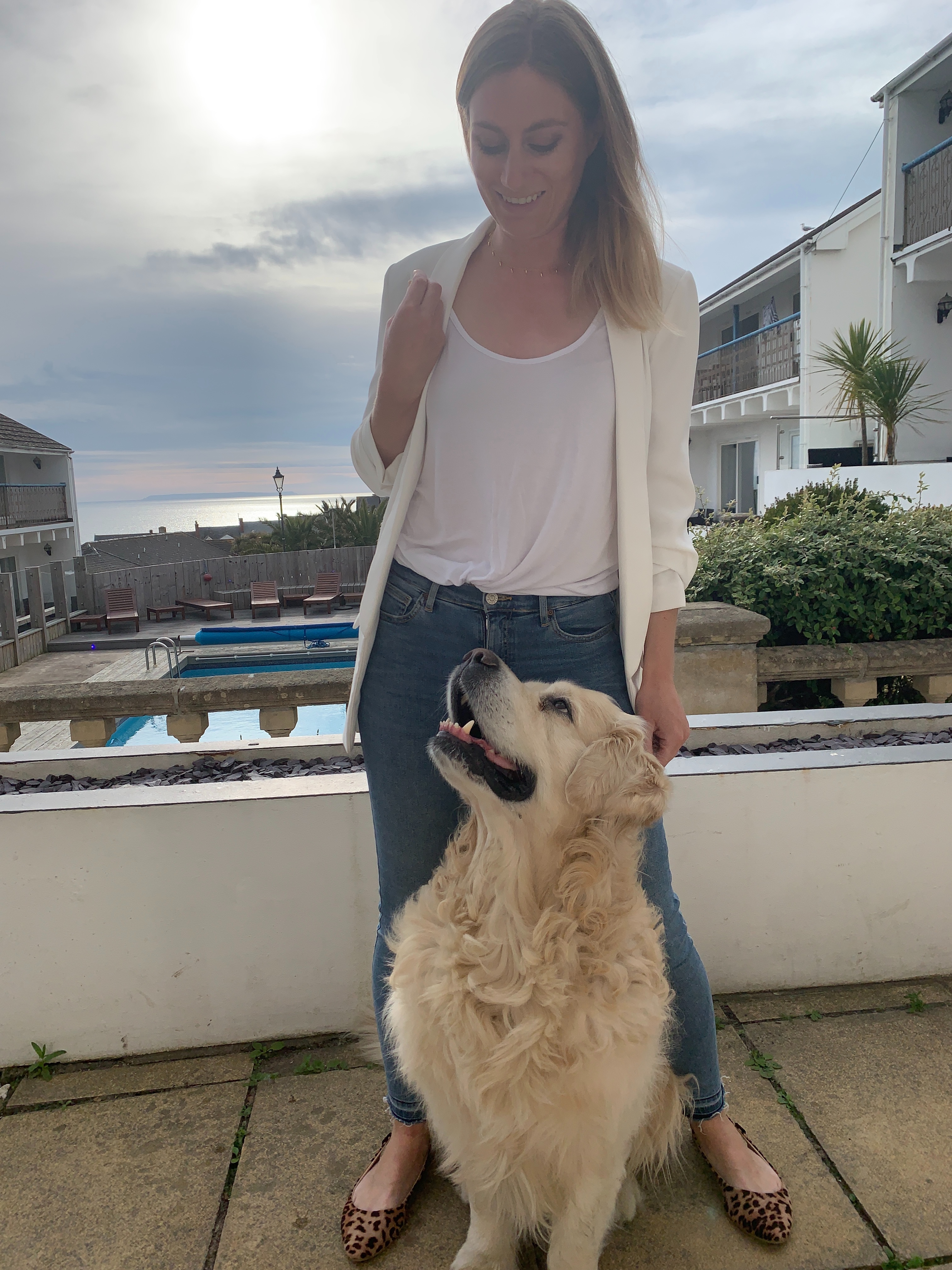 Original Price: £19
Frequently Asked Questions
When does the programme start and finish?
Puppy Evolution starts now and it finishes whenever you need it to! It is a monthly, rolling programme, with new content added to the hub each month. You will have access to the course for a month after your last payment.
What if I am unhappy with the programme?
We would never want you to be unhappy! If you are unsatisfied with your purchase, contact us in the first 30 days and we will give you a full refund.
Can I access the programme if I live outside the UK?
Of course - we would love it if you joined from overseas!
What commitment do I need to make for the programme?
Your commitment is KEY in making this programme work. You need to 1. watch the content. Content and videos will be uploaded every month 2. Implement the content - you will need to DO what you have watched! 3. Join in the community - ask questions, join in our live Q&As, help support others in the group. You will also need a smartphone and a good internet connection to access everything that you need.